AIRJET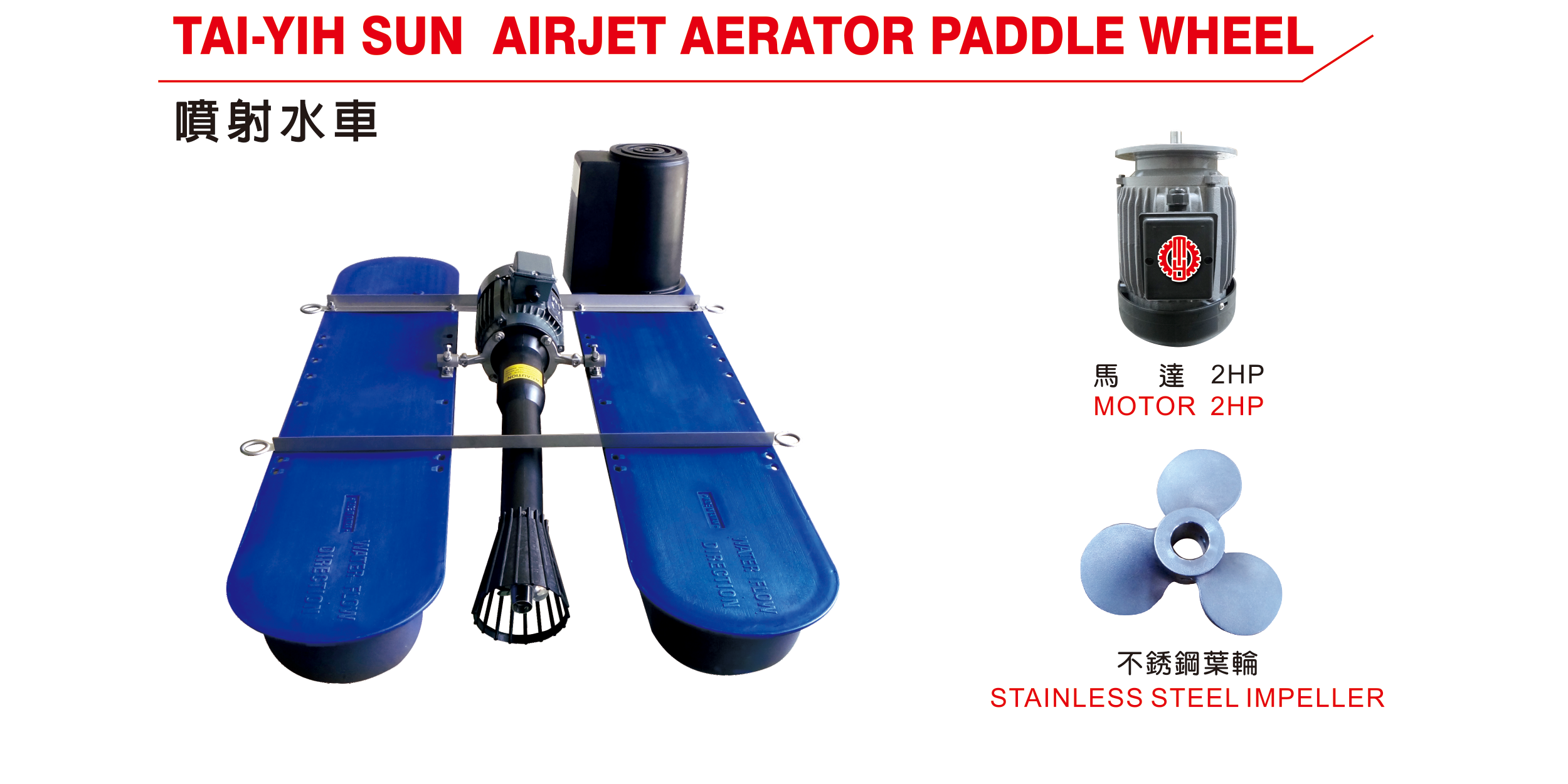 ◆ Oxygen into the water so fast, can penetrate the bottom 2.5M, increasing the efficiency of dissolved oxygen.
◆ The best way to combine with traditional paddle wheel used to shrimp pond to generate dissolved oxygen and water flow.
◆ high dissolved oxygen easy decompose the harmful substance and posion gases ,the water of pond become purity due to circulating water activities.
◆ Applies to any kind of aquaculture, such as: shrimp, fish.
◆ Wastewater treatment.