Turbo Blowers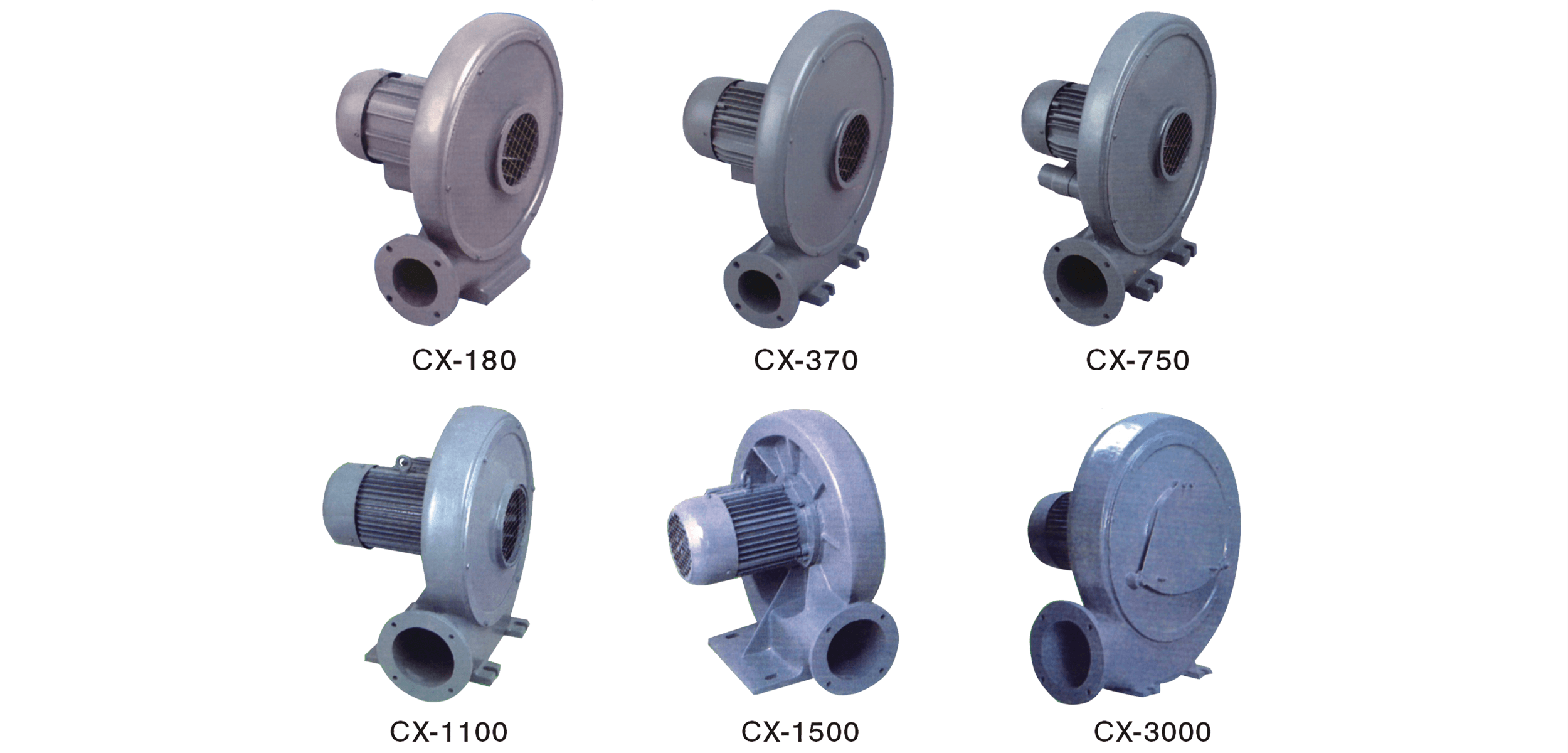 Turbo blowers Features
◆ Middle pressure· Larger airflow· light weight.
◆ Aluminum alloy material was Widespread be used, offer light products.
◆ I.E.C.Designed motor(1 HP UP), Squirrel Cage Induction Motors & specially designated shaft can satisfy long-time-continue operation.
◆ Professional impeller designed, hight pressure, larger flow· low noise · and long life.
◆ special air-flow-adJust designs offer stable flows and easily control.
◆ Full range and sufficiently finished products of each model make quickly delivery be possible.
Applications
◆ Printing Machines
◆ Burning Machines
◆ Plastic Extruders, Laminating, Film Making Machines
◆ uniform Temperature Equipment
◆ Household Machines
◆ Dust Collectors
◆ Textile Machines
◆ Pollution Machines
◆ Hot Air Blowers
◆ Dryers Machines
◆Incinerators
◆ Machinery for the Food and Beverage Industries
◆ Machinery for Cooling
◆ woodworking Machines
◆ Grain elevations
Grain elevations
Performance Table
型式
Type

相數
Phase

頻率
Frequency
Hz
馬力
Power
HP(KW)
輸入電壓
Voltage
V
風量
Flux
M3/h
出口口徑
Out caliber
Inch
噪音
Noise
dB
壓力
Pressure
Pa
轉速
RPM
r/min
CX-180
1Φ
50/60
1/4 (0.18)
220
300
2.5"
76
1150
2850
CX-250
1Φ/3Φ
50/60
1/3 (0.25)
220/380
330
2.5"
77
1400
2850
CX-370
1Φ/3Φ
50/60
1/2 (0.37)
220/380
600
3"
82
1980
2850
CX-550
1Φ/3Φ
50/60
3/4 (0.55)
220/380
630
3"
82
2050
2850
CX--750
1Φ/3Φ
50/60
1 (0.75)
220/380
680
4"
84
2250
2850
CX--950
1Φ/3Φ
50/60
1.25 (0.95)
220/380
730
4"
86
2350
2850
CX-1100
3Φ
50/60
1.5 (1.1)
380
1170
4"
92
2200
2850
CX-1500
3Φ
50/60
2 (1.5)
380
1350
5"
93
2500
2850
CX-2200
3Φ
50/60
3 (2.2)
380
1500
5"
95
2750
2850
CX-3000
3Φ
50/60
4 (3.0)
380
1800
6"
97
3000
2850
CX-4000
3Φ
50/60
5.5 (4.0)
380
2100
6"
98
3300
2850
CX-5500
3Φ
50/60
7.5 (5.5)
380
2300
6"
98
3500
2850