WORM GEAR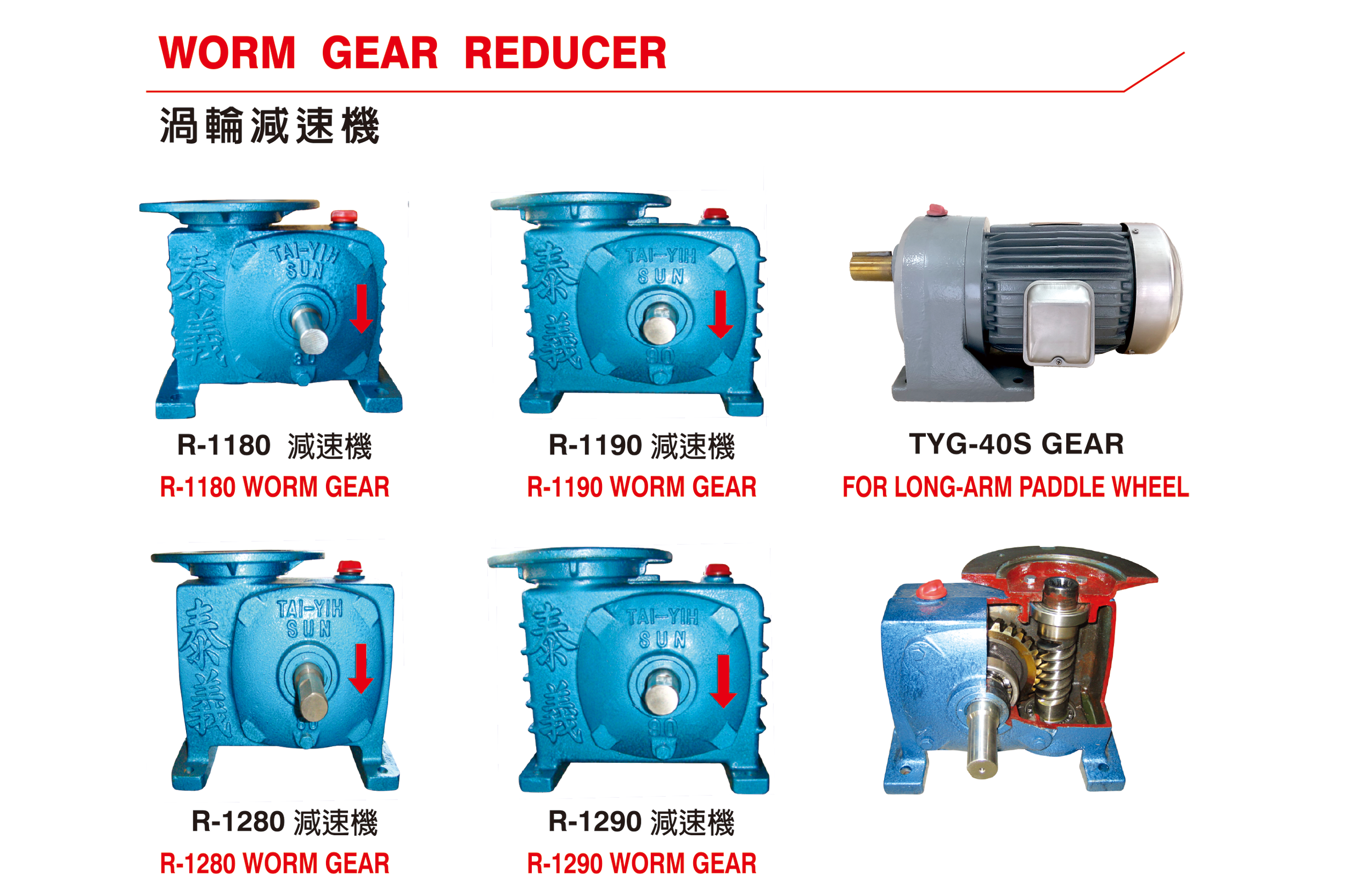 ◆ TAI-YIH SUN worm gear is widely applied aquaculture. TAI-YIH SUN reducer is made consistently and equipped with the special high-precision processing machine, hobbing machine, and CNC lathe machine, CNC machine center.
◆ All sizes have been accurately calculated and designed, so compared with the other brands, TAI­YIH SUN reducer are with high efficiency, and low power consumption, high quality, it's operation life will be last more than 5 years.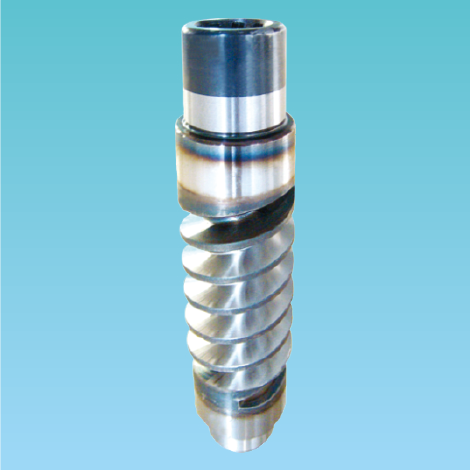 WORM SHAFT
---
Worm shaft of TAI-YIH SUN reducer adapt S45C Carbon steel material with precision processing of CNC machine, get the HRC58° hardness of heat treatment, then grinding the teeth of worm shaft after heat treatment to achieve concentricity precision of worm shaft and worm wheel.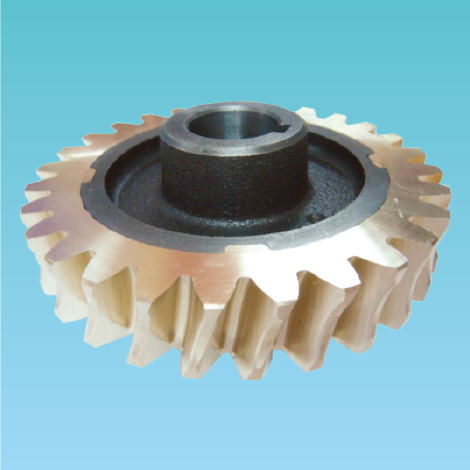 WORM WHEEL
---
Worm wheel of TAI-YIH SUN reducer was made by the advanced aluminum-bronze material with high hardness, wear resistance and toughness. After CNC lath machine processing and special purpose hobbing machine processing to achieve consistent match between worm wheel and worm shaft.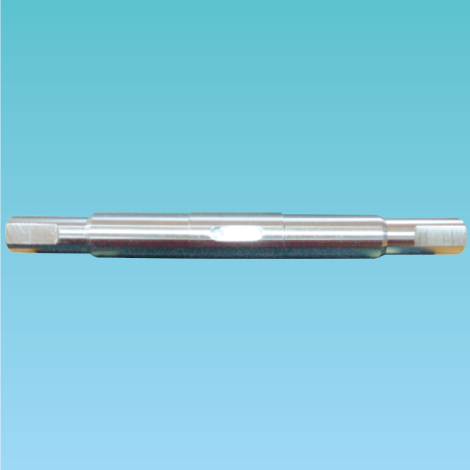 STAINLESS STEEL SHAFT
---
Out put shaft of TAI-YIH SUN reducer is made of AISl304 stainless steel. Each shaft has been CNC machine precision machining a high balance and concentricity the position bearing and seal.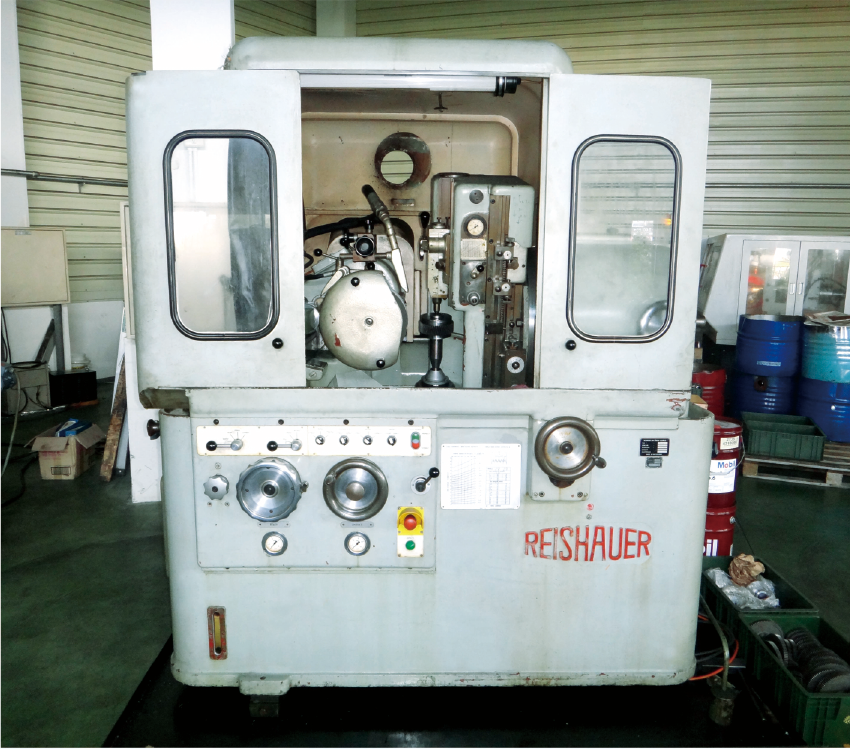 GEAR GRINDING MACHINE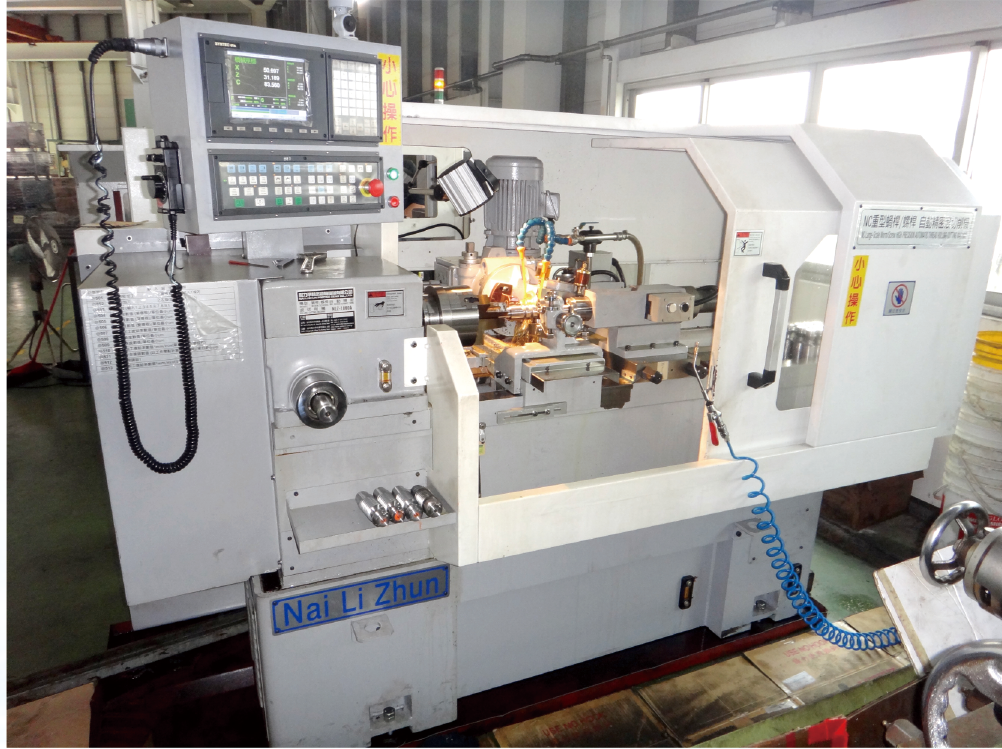 CNC HIGH PRECISION THREAD ROLLING CUTTING MACHINE
Reducer Notes:
1. Should pay attention to the arrow of direction when worm gear be installed, because the paddle wheel operation only be used in one-way rotation.
2. Worm gear must be filled with oil to keep the oil 80% full. If not enough full, the worm wheel is easy eroded or broken.
3. While the gear operating, the oil must be up to the conjunction of worm shaft with motor.